Таки недавно состоялась лучшая рыболовная выставка: Icast 2012. Пошакалил по сайтам на предмет новинок. Вот что мне понравилось

1.
Lucky Craft Flash Pointer
The Flash Pointer further modifies the famous Pointer body. An internal weight system transfers two weights fore and aft for better casting and erratic action.
2. Lucky Craft Gunfish 135
The Gunfish has grown in 2012 to 135mm (5 1/2 inches) and weighs a full ounce. Those fish that always school just out of range just got in range.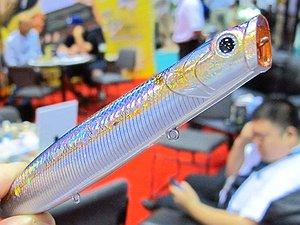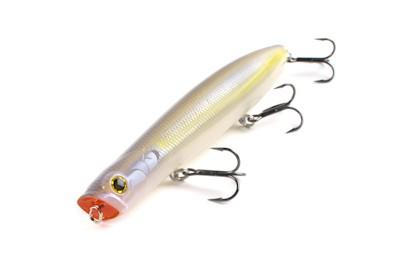 3. Jackall Prototype Concept Bait
Though it looks like a jerkbait, it sits in the water vertically like a pencil popper, and when worked, it dives onto a bowl-shaped indention on the "chin" and splashes. The bill then makes the bait dive and dart erratically. An internal weight transfer system makes long cast a breeze.
4. Megabass FX 110
Megabass has improved the venerable 110 jerkbait by adding a lip that folds flat on the cast but pulls down to its normal position upon retrieve.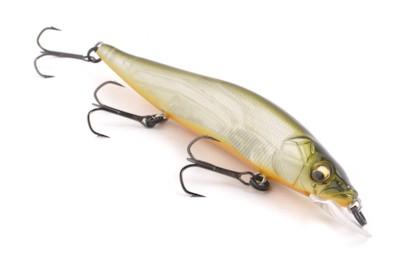 5. Megabass Knuckle 60
Following the adjustable lip vein, the Knuckle 60 can be a wake bait (with the lip vertical) or a standard square bill (lip angled). It can be put in three positions.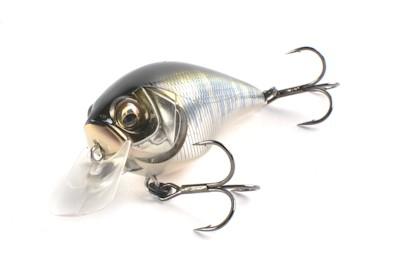 Лопасть регулируется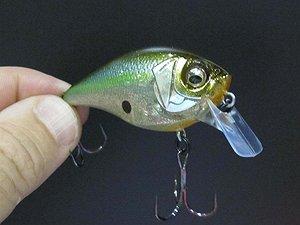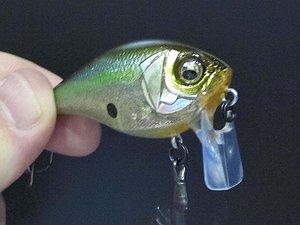 6.
Matzuo Hayate Crank Shad
This cranker will dive to a depth of 12 feet with a tight swimming action as well as a wide wobble. The Hayate also features "mean" red eyes and Matzuo's heavy duty black nickel hooks.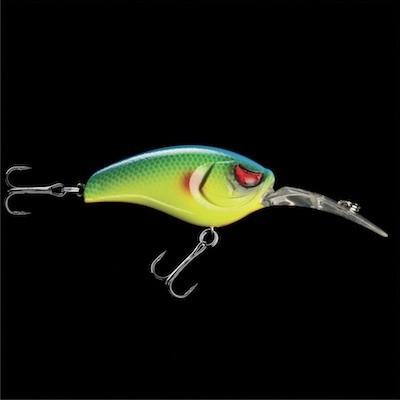 7. Reins Wake Frog
Reins Wake Frog is a Japanese-designed soft plastic topwater toad that's buoyant and churns and gurgles as it is retrieved across the top. Pockets in the body will aide in the hook set.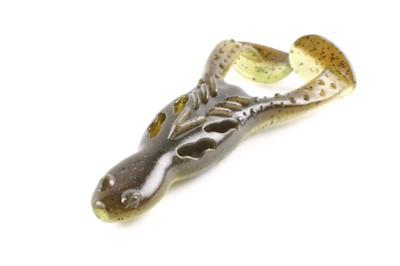 8. The Koppers LIve Target Frog Hopper-лучшая приманка выставки.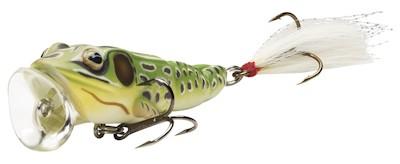 9. Owner's TwistLock JigRig
is an upgrade over the popular JigRig in that it incorporates the Centering-Pin Spring attachment for threading on plastic baits instead of an offset hook. Great for shaky applications. The free-swinging weight enhances lure movement.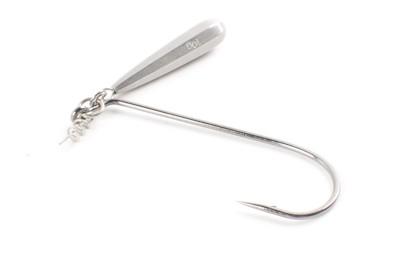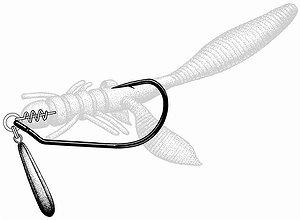 10.  Огрузка Zappu. Это много обсуждали
Attach this little gizmo to a bait's rear treble hook and it will not only add weight to the tail of your bait to increase casting distance and ballast (so some baits will suspend), it also adds action so your baits become more erratic and draw more strikes. The ball is tungsten, so it's heavy for its size.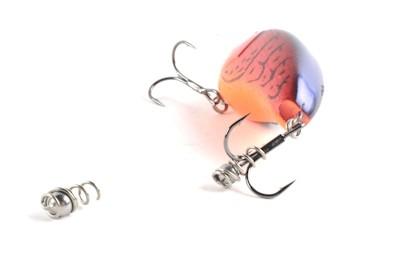 11. Mustad has introduced variations of finer and thicker models of its soft plastic hook, the Grip-Pin. It has a no-slip, no-slide design that makes them perfect for deeper fishing.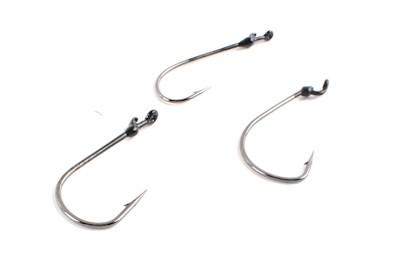 12. Ever Green International Soft Baits
13. Land-Um Tackle Trapper Hooks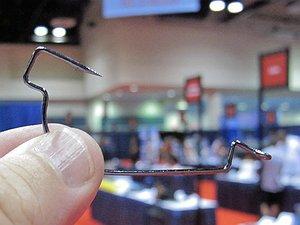 14. Lucky Craft Twisted Rosie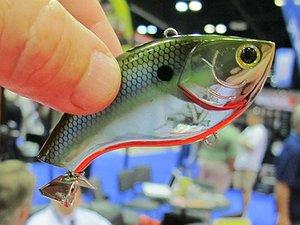 15. Jackall Grossy Shad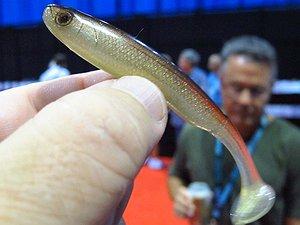 16. DUO REALIS JERKBAIT 120SP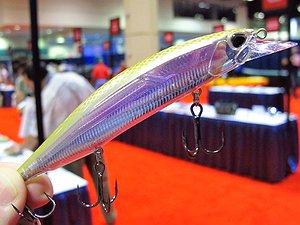 17. DUO TIDE MINNOW SLIM 175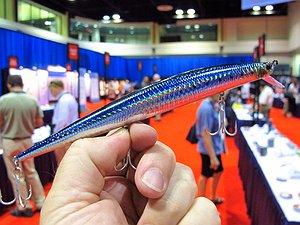 18. Sunline Finesse FC
Finesse FC is an advanced new fluorocarbon material developed specifically for finesse applications on spinning reels, such as dropshot and shakey head tactics.
• Available in 6, 7, 8 lb test specifically for finesse spinning purposes
• Super soft formulation designed to behave flawlessly on spinning reels
• Manufactured to be soft but have high abrasion resistance
• Double resin line processing reduces surface friction and increases casting distance
• Super Dynamic processing for increased tensile strength and knot strength.
• Especially for landing big bass on finesse and spinning rods.